Completely Cardboard

This is a scratch built rocket made from a gift-wrap tube and cardboard. It has Through-The-Wall mounting of the corrogated cardboard fins.
The nosecone is hand-rolled from thin posterboard.
The motormount tube and launch lugs were rolled from 3"x5" index cards.
It flew great on D12-3 and E15-4 RMS motors.
It was lost (along with my 24mm RMS casing) at the November 2001 MASA launch at White Bear Lake.
Re-created for MASA 2/5/2002 meeting and launched on 2/23/2002. I gave this to one of the "Found Parts" contestants whose rocket burned up during the competition launch.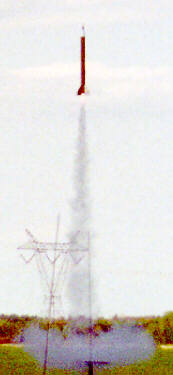 April 2001 MASA launch (May 2001 Tripoli-MN) (Rainbow at June 2001 MASA - by Ted Cochran)
(Photo by Alan Esteson - me on right)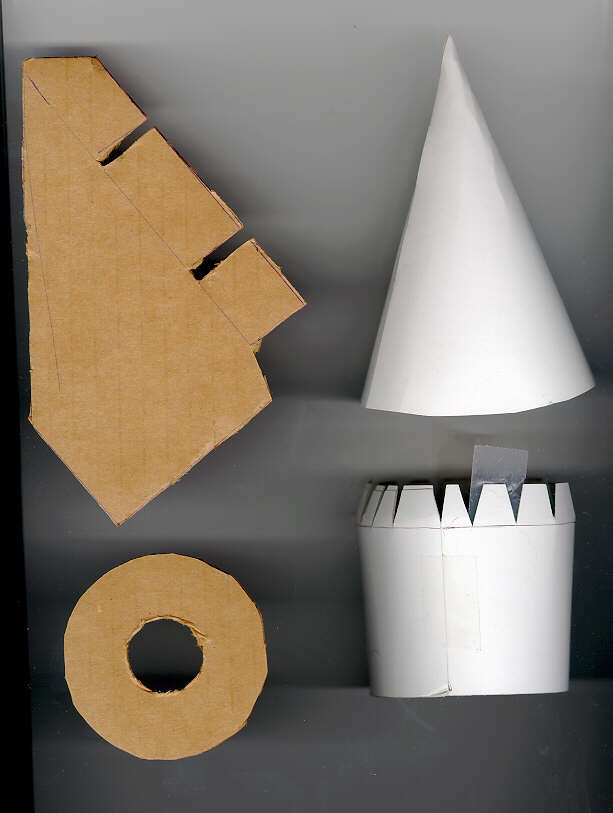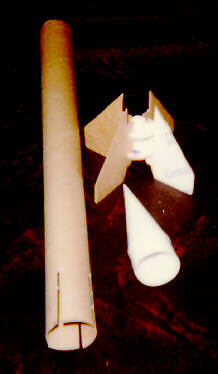 Return to Rockets page